Happy Hour is a cherished tradition in any work place.
Be it retail, construction or any variety of office job, employees love any opportunity to drink away the stress of the work day.
While work locations may differ, there are certain personality types common to any work place. If you are looking to organize a Happy Hour event at your job, look carefully at these work personalities and decide if you really want to put them on the invite list.
The Informant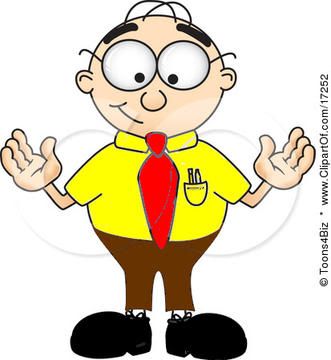 This is the person in the know. Often a receptionist or the employee sitting closest to the break room, they hear everything happening in the company. Who's getting fired? Did "so and so" really get that promotion? The informant is someone you want to pal up with.
Happy Hour Plus – Ply them with a bit of liquor if you want advanced notice to get your resume in order.
Happy Hour Downer – Not everything that happens at Happy Hour stays at Happy Hour. There are never guarantees they won't share with the higher ups things said when tipsy employees start sharing how they really feel about their bosses.
The Butterfly
Everybody knows the Butterfly and generally likes the Butterfly. At work they float from desk to desk with hellos and smiles, but never stay too long. Generally happy people, many know the Butterfly, but few know much about the Butterfly. They just want everyone to get along and be happy.
Happy Hour Plus – They make sure everyone at Happy Hour feels included.
Happy Hour Downer – Easily distracted, they can abandon the group and start chatting up other groups (and potentially forget to pay before leaving with their new best friends)
The Stick
When it comes to work, they are all business no fun. Their eyes are set on what is best for the company and fraternizing with co-workers is a waste of productivity. If they actually go to a happy hour it will only be to get the Butterfly off their back about being such work-focused a Stick.
Happy Hour Plus – Might be good for buying a round of drinks in an attempt to prove they can relax.
Happy Hour Downer – It's hard for the Stick to leave work at work. They might see this as an opportunity to keeps talking about their ideas of how to improve productivity or complain about overly lazy fellow employees.
The Librarian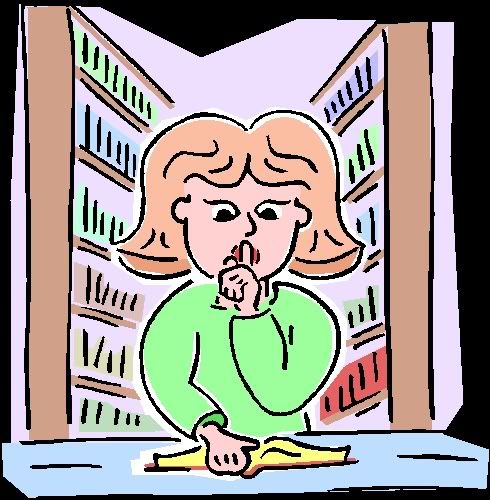 It's hard to read the Librarian. Generally, in the workplace, you don't always know they are around. They will come in, do their job then go home. Don't go to them for the latest gossip, they don't have time for that. The Librarian isn't unfriendly or unpleasant. Most times they choose to stay clear of work politics and drama.
Happy Hour Plus – In general, they prefer to keep work and work. Not being up on the latest gossip, you can fill them in on old news and feel like the true "in the know" person. Also, they will keep the happy hour focused on fun and off of work (a good antidote to The Stick)
Happy Hour Downer – Some Librarians really like to cut loose and let their hair down outside work, sometimes too much. This can make it difficult take their quiet work persona seriously.
The Clown
Every job has one. They are always quick with a joke, a prank or anything to keep the mood light. It's hard to dislike the Clown, but they can get taxing when deadlines are looming. Bad news doesn't exist in their world. They will find any way to look on the bright side or find the humor in any situation including layoffs.
Happy Hour Plus – If anyone can get Librarians out of their shell, it's the Clown. The life of the party, they will make sure every one has a drink in hand at all times. You might even be able to persuade Clowns to buy rounds of shots for the group.
Happy Hour Downer – Clowns aren't known for their restraint. They can go overboard with the drinking quickly and get really obnoxious. They are usually the first ones thrown out by bouncers.
The Grouch
Life sucks. Work sucks. Everything sucks. They are the biggest challenge for Clowns and Butterflies. No matter how good the news, Grouches will find something wrong with it. Basically, they are happiest when they are able to make their coworkers miserable.
Happy Hour Plus – Good luck getting them to show up to a Happy Hour
Happy Hour Downer – If they do show up, they'll just keep complaining and bringing the mood down. Chances are, the Grouch will just get meaner as they get drunker. If they get any sense they can ruin a Happy Hour, they will make sure to show up to any they get wind of.
GD Star Rating
loading...
GD Star Rating
loading...
Beer Thirty - 6 Office Personality Types to Watch for

,
See More Blogs From BarWhiz:
Top 54 Beer Blogs
Today we would like to share with you a list of our most favorite Beer Blogs – from the informative to the downright ridiculous, these 54 beer bloggers really know their stuff.
10 Amazing Beer Commercials
We've gathered a list of the best beer commercials ever, here are 10 amazing beer commercials that might inspire you to try a new brew
The Difference Between Beer, Ale And Lager
So the time has come to answer a very important question, ss there a difference between Beer, Ale, and Lager? Okay obviously there is but what is it exactly? in this post we'll uncover the truth